Bigfork School District will be OPEN and in session on Monday, February 19.
Join us for the K-4 winter concert, at 2:00 and 6:00 in the gym.
Western Attire is encouraged!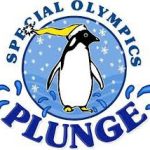 Bigfork Schools is a "Cool School" and will be having staff, students and family members plunging on behalf of our Bigfork Blaze Special Olympics team.
The plunge helps us attend the Glacier Area Winter Games in Whitefish and State Summer Games in Great Falls. The funds raised also helps our Glacier Area put on other events like bowling and basketball tournaments and an area summer games.
How can you help???
1. Join our plunging team!!!  Go to 
www.somt.org/plunge
 and pick the event in Whitefish and pick team Bigfork Blaze or print registration forms. Since we are a "Cool School" each participant only needs to raise a minimum of $50 to plunge. We will be raising money as a school as well so money can be divided to help all plungers.
2. Support our plungers!! Donate a buck or even five and get a penguin in your honor placed up on our "Pledge the Plunge" ice berg poster. Purchase your penguin at the elementary office or high school life skills class. You can also pledge to a student or staff member plunging. Cash or checks made out to Special Olympics Montana. You can also pledge on-line to team Bigfork Blaze.
Winter field trip is upon us! We will be taking a day off of school work on February 5, 2018 to enjoy winter activities. Students will have the opportunity to travel to Whitefish Mountain Resort for a day of skiing/ snowboarding or Stumptown Ice Den & Bowling. Because Winter Activity Day is a noncurricular field trip, students must be in Good Standing to attend, which means they must have a 70% or above in their classes.